Leighton & Dianne (Ziskin) Siegel Family Web Site

Leighton's photo-essays & travel albums:
www.SiegelPhotos.com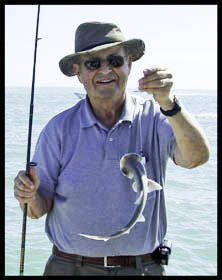 Charlie's ocean catch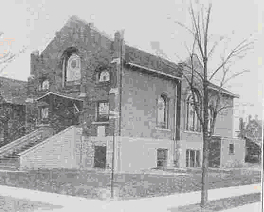 Dianne and I are involved in a project to restore B'nai Abraham, a beautiful, but deteriorating and abandoned, historic building, in Virginia, Minnesota that was once a synagogue. It will be for community cultural activities, exhibits and to house a small museum documenting the history of Jewish settlement on the Iron Range. It is the only synagogue building in Minnesota to be listed on the National Register of Historic Places. The project is remarkably interesting and worthy of support. You can learn more at www.IronRangeJewishHeritage.org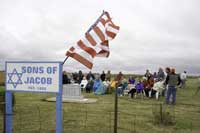 The Garske Colony near Devils Lake, North Dakota was settled by Jewish pioneers beginning in 1883. A dedication took place at the Sons of Jacob Cemetery and Monument Honoring the original Jewish homesteaders near Devils Lake, North Dakota on September 17, 2006. Dianne's great-grandparents, grandparents and parents came from there & she I worked with others to bring the dedication about.
www.SOJNorthDakota.org
Rimon The Minnesota Jewish arts Council
Jewish Community Center of the Greater St. Paul Area
Sabes Jewish Community Center Minneapolis area
Mike Rosen Photography A friend and fellow photographer's web site
Pelican Bay Photo Guild A photo club in Pelican Bay, Naples, Fl., our winter residence.(I'm webmaster.)



I was the webmaster for

TRACES

for a number of years until it's Museumin St. Paul closed on November 28th, 2008. TRACES is a non-profit educational organization created to gather, preserve and present stories of people from the Midwest and Germany or Austria who encountered each other during World War II. TRACES was transformed into a number of mobile BUSeum exhibits. TRACES "Green" is also working for the future to to protect nature and a sustainable arable land in Iowa as a setting for diverse learning opportunities.